Notas de Sabor

Nivel de Tueste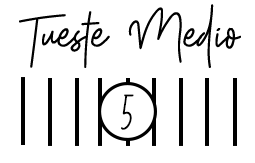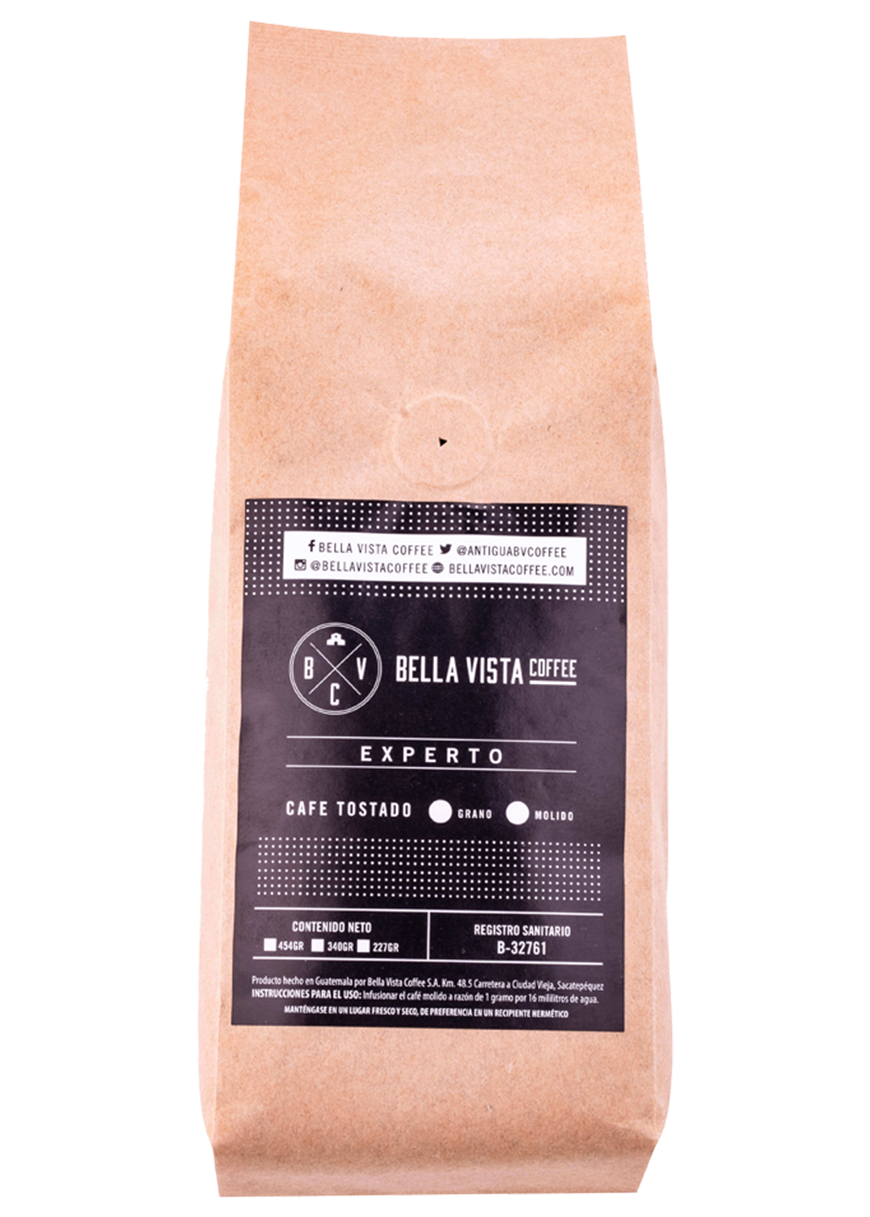 Expert
Enjoy an exquisite cup of coffee with bright acidity that awakens your senses, accompanied by tantalizing sweetness. Her body is perfectly balanced, offering you a unique sensory experience. Notes of cinnamon and cocoa intertwine in every sip, giving you a captivating taste experience.
Product Detail
Roasted Ground Coffee or Bean

Dimensions: 8.2 x 4.5 x 2 inches.

Net: 454 g (1 lb)

Manufacturer: Bella Vista Coffee

Sanitary registration: B-32761


Country of Origin: Guatemala

Domestic Shipping: Yes

International Shipping: No
Unique Flavors

After each sip, a spicy aftertaste unfolds that lingers on your palate, inviting you to savor every moment. This coffee is truly a masterpiece of taste, with a distinctive character that transports you to a world of delight and satisfaction.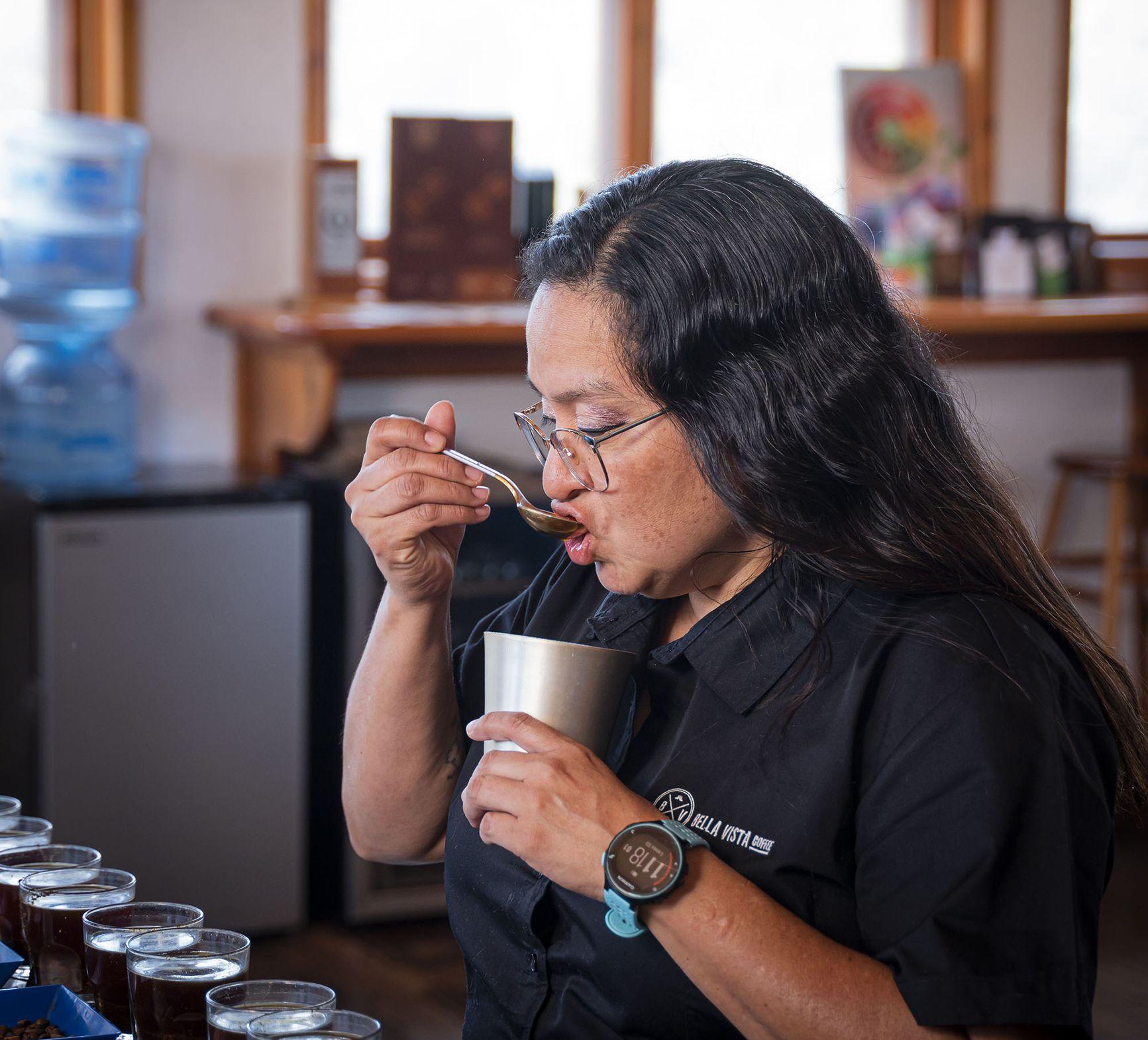 Percoladora
Coffee: 40g

Grinding: Medium/Thick

Water: 600 grams

Retio: 1:15

Time: 6:00 min
Chemex
Coffee: 40g

Medum: Medium/Thick

Water: 720 grams

Retio: 1:18

Time: 5:00 min
Prensa francesa
Coffee: 21g

Grinding: Medium/thick

Water: 360 grams

Retio: 1:17

Time: 4:00 min
AeroPress
Coffee: 18g

Grinding: Fine

Water: 300 grams

Retio: 1:16

Time: 1:30- 2:00 min